Agents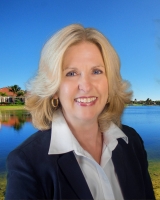 LaVonne Martin
Licensed Associate Broker
Private Wealth Realty
Email Address: lavonnemartin@gmail.com
Company Phone: 941-927-2996
Mobile Phone: 941-400-4392

LaVonne Martin is from Southern Illinois. LaVonne was raised in the family grocery store business. She has a lifetime of experience in sales, marketing and customer service. LaVonne moved to Sarasota in 1985. She ran and owned Martin Seminars, Inc., which scheduled seminars for popular sports figures around the world. LaVonne became a licensed realtor in 2004 and a licensed Broker in 2006. She earned her Senior Real Estate Specialist designation in 2005 and her GRI 3 in 2007. LaVonne joined Private Wealth Realty, Inc. in 2010 as its licensed Broker. She is now a Broker Associate for Private Wealth Realty, Inc. working with attorney Kimberly A. Colgate as the licensed Broker.
LaVonne is the owner and head instructor of Martin Academy of Martial Arts. She is a Florida Francis Fong Instructor Association Affiliate and a Florida Combat Submission Wrestling Affiliate.
LaVonne has two grown children and one granddaughter. Her son and his family live in Illinois and her daughter lives in Sarasota. LaVonne also has a four-legged child, Charley, who lives with her.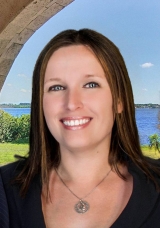 Cheryl Carrillo
Licensed Sales Associate
Private Wealth Realty Inc.
Email Address: ccarrillo3357@gmail.com
Company Phone: 941-927-2996
Mobile Phone: 941-539-7236
Fax: 941-922-6569

Born in Lansing Michigan, Cheryl relocated to Sarasota, Florida in 2000. She has been employed by the law firm of Kimberly A. Colgate, P.A. since the year 2000. Cheryl graduated from the University of South Florida where she obtained her Bachelor's Degree in Marketing and Management.
Cheryl's extensive experience as a registered paralegal in a law firm that, among other things, specializes in the area of real estate gives her the knowledge and familiarity of the real estate business that can be extremely beneficial in her real estate transactions.